I will be presenting a paper at ICA 2017 in San Diego!
Thank you to the University of Minnesota for a GRANT-IN-AID Award for my research on youth and tobacco. This award funds a full-time research assistant in Spring 2017.
I was awarded the Early Career Paper Award at the Kentucky Conference on Health Communication in April 2016.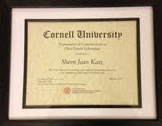 I have received the 2013 Glass Family Fellowship in honor of Dr. Royal Colle.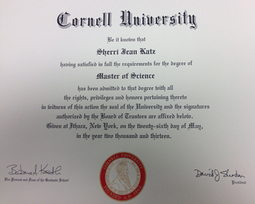 Received an M.S. in Communication from Cornell University - en route to Ph.D.
Cognitive Bridging - Study 2 has just been awarded the CALSAA Academic Enrichment Program Award. The award provides generous support to conduct this study. THANK YOU to the CALS Alumni Association!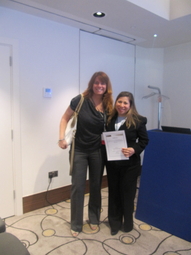 Construal Level Theory and Psychological Reactance Theory: A Test of Theoretical Interactions and their Influence on Message Salience and Message Effectiveness has been awarded BEST PAPER for ICA 2013 by the Information Systems division.
I have passed my A exam and been advanced to candidacy, February 5, 2013.

NSF has awarded mCLO a Dissertation Improvement Grant (Decision Risk Management)